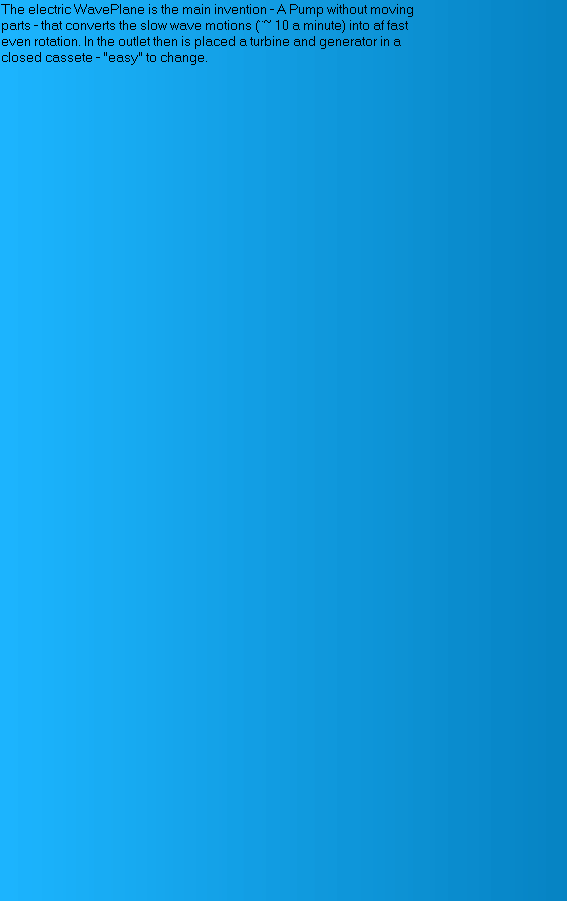 Home
Electric
Oxygen
Desalination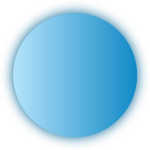 WPP A/S
Electric

UNDER NEW CONSTRUCTION 01-02-2015

WavePlane - No moving parts...
WavePlane is the original head invention - A Pump without moving parts - that converts the slow wave motions (¨~ 10 a minute) into af fast rotation and smooth movement of the water. It is only the shape of the device that makes that.

To produce electricity the WavePlane device has a turbine and generator in a closed cassete system like a VHS - "easily" exchangeable placed at the outlet tube.